At Northern Tree Care, we believe we have a duty to operate in a sustainable manner.
As lovers of trees and their surroundings, we produce long-lasting solutions that balance short-term and long-term needs.
Tree Specialist
Peter Gray - Arborist
Whether you're working in local government, property development or you require an expert witness in a legal dispute, I will provide the professional solution you need.
I am a director of the Board of Arboriculture Australia, qualified to AQF level 8, and have been a leading authority in arboriculture since the mid-1990s.
My lifelong interest in trees began at age eight, working in the family stone fruit orchard, and as well as working in the New South Wales Northern Rivers region, I have taught a great number of students at the Wollongbar TAFE.
Every project we undertake is approved, directed and guided by me, meaning that there are few people who can provide the level of professionalism and genuine commitment to quality service in which we specialise.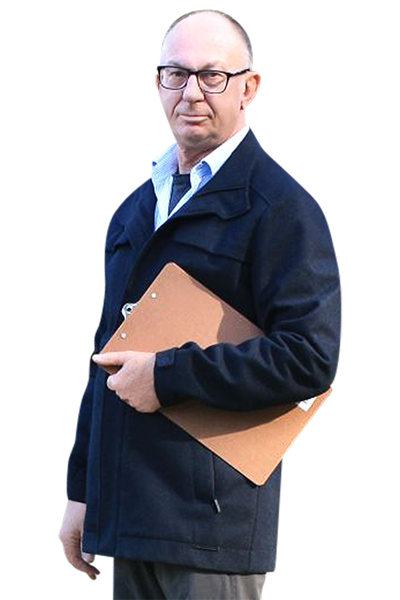 Arboricultural Services
How We Can Help
"Quality, sustainable solutions that get the results you need."

DA Assessments, Plans & Reports

Project Arborist Management Services

Tree Risk Assessments
and Reports

Tree Health and Management

Pest and Disease Identification and Diagnosis

Root Mapping
specialist knowledge
REPORTS & ARTICLES
Any arborist service needs to be backed up with years of experience, specialist knowledge and professional expertise. These case studies illustrate that we have the qualities to provide the service you need.
Testimonials
We pride ourselves on making sure every client is 100% satisfied. Here's what a few
of our clients say about us...
" I have had the pleasure of working with Peter Gray on a number of small and complex projects within multiple Councils. I am continually impressed by the in depth knowledge of practical tree survival, Counicls requirements and design solutions that work around the elected building design. Peter has a unique combination of practical knowledge and techniques along with an academic history, together these provide excellent outcomes in all environments. I highly recommend using Peter Gray on your next project."
It's always a pleasure when you a find a consultant you can trust in terms of accuracy of advice, reasonableness of fees, efficiency and timeliness of delivery, and availability for contact. It doesn't happen very often. I have found Peter's consulting advice to be of a high standard across all of these categories. Peter is always looking for a solution to issues on the projects he has worked on for us. This has enabled us to proceed with designs that work for the project, while retaining as many trees as possible